Quick View
"Nashville's new star" (CBS This Morning) Brittney Spencer announces her highly-anticipated debut album, My Stupid Life, out January 19th via Elektra. The first track, "Bigger Than The Song," showcases Spencer's ability to excel on the fringe of genre periphery with her honest and free-spirited songwriting, and it'll be performed on NBC'sTODAY Show on September 29.

The album's 13 tracks are a culmination of her experience during her time trying to "make it" in Music City, discovering herself in the process. The Baltimore native moved to Nashville ten years ago, and this album is Spencer's commitment to be unapologetically herself. Recorded at Sound Emporium Studios and Blackbird Studio in Nashville, the album is produced by GRAMMY award-winning  Daniel Tashian (Kacey Musgraves, Little Big Town, Brett Eldredge), with the exception of two tracks, Marcus "MarcLo" Lomax (Monsters & Strangerz, Maren Morris, Justin Bieber, Kelsea Ballerini), who produced the lead single — "Bigger Than The Song" — and Romil Hemnani (BROCKHAMPTON), who produced "New To This Town." 

"This feels like a long time coming," says Spencer. "It took me three years from the time I released my first EP Compassion to now to release my first album. These songs serve as my introduction to country music and I wanted to give them all the time and care that they (and my fans) deserve. I wrote a lot of songs from the back corners of my mind because I wanted to take a good, deeper look at myself and create something true to who and where I am at this time in my life. The more I put the pen to my feelings and thoughts, the more I realize I've heard similar sentiments throughout my life. Through making this album, I've learned we're not alone in our heads, and I hope this album hugs the tiny, loud parts of our overthinking brains that sometimes need it most."

The project features award-winning collaborators including Grace Potter, Maren Morris, Abbey Cone & Sarah Buxton, plus guitar contributions by Jason Isbell.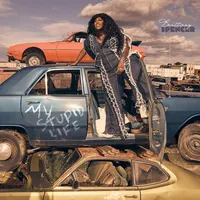 Quick View
Jason Isbell's songs are filled with ghosts. They're haunted by spirits both welcome and unwelcome, by the personal and historical legacies that make us who we are. Nowhere Is this more evident than on his 2013 breakthrough album Southeastern. Isbell offers confessions. reflections. and promises that contront and make communion with those who have come before and remain wIth us still. Its twelve tracks represent an extended meditation on the concept articulated by another celebrated southern storyteller, author William Faulkner: "The past is never dead. It isn't even past."
Quick View
Ed Sheeran is releasing his new album Autumn Variations on September 29 through Gingerbread Man Records. The album has been produced by Aaron Dessner and features 14 new tracks.
 
"Last autumn, I found that my friends and I were going through so many life changes. After the heat of the summer, everything either calmed, settled, fell apart, came to a head or imploded," says Ed Sheeran.
 
"When I went through a difficult time at the start of last year, writing songs helped me understand my feelings and come to terms with what was going on, and when I learned about my friend's different situations, I wrote songs, some from their perspectives, some from mine, to capture how they and I viewed the world at that time. There were highs of falling in love and new friendships among lows of heartbreak, depression, loneliness and confusion."
 
"My dad and brother told me about a composer called Elgar, who composed 'Enigma Variations', where each of the 14 compositions were about a different one of his friends. This is what inspired me to make this album. When I recorded Subtract with Aaron Dessner, we clicked immediately. We wrote and recorded non-stop and this album was born out of that partnership. I feel he has captured the feeling of autumn so wonderfully in his sonics and I hope everyone loves it as much as I do."
Quick View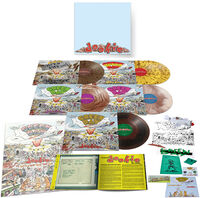 Green Day's third studio album Dookie was released in February 1994, and has since sold over 15 million copies worldwide, including 10 million in the US (RIAA Diamond certified). The album is an iconic punk-rock-pop masterpiece and one of the most influential and defining albums of the 1990's. It spawned five hit singles that are still hugely popular songs: "Longview", "Basket Case", "Welcome to Paradise", "When I Come Around", and "She".

Limited Edition Super Deluxe Box Sets (vinyl and CD) will be released on September 29, 2023, to celebrate the 30th Anniversary of this landmark album.

In addition to the original album, the super deluxe box sets will include a wealth of rare and unreleased material. The legendary Woodstock '94 performance is included – previously released as a very limited Record Store Day vinyl release. The 6 LPs (or 4 CDs) also feature 17 unreleased demos, 6 studio outtakes (3 unreleased), and a 17-track unreleased club show from Barcelona in 1994.

The deluxe vinyl box features the six LPs pressed on 6 different varieties of brown vinyl, plus a 36-page 12" x 12" book. The box also includes many fun memorabilia items inspired by the "Dookie" artwork: Doggie Poop Bags, Air-Freshener, Poster, Color-in litho, Button Set, Magnet Sheet, Postcard, Bumper Sticker and Paper Plane.

The CD box includes 4 CDs (the same audio content as the vinyl box), 48-page book, Button Set, Air-Freshener, Magnet and two stickers.
Quick View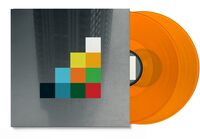 Steven Wilson is an English musician and record producer. Currently a solo artist, he became known as the founder, lead guitarist, singer and songwriter of the band Porcupine Tree. He has also worked with artists such acts as Opeth, King Crimson, Pendulum, XTC, Tears for Fears and Roxy Music. His honors include four Grammy nominations: twice with Porcupine Tree, once with his collaborative band Storm Corrosion and once as a solo artist. The Harmony Codex is his most ambitious album to date. 2 LP.
Quick View
Dusk, Boy Named Banjo's exhilarating new album, is indeed an electrifying dose of lightning in a bottle, one that explores the full sonic and emotional spectrum of the band's rich, eclectic sound, from late-night, feel-good, fall-in-love party anthems to stripped-down, introspective meditations on loneliness, loss, and letting go. The writing is keen and incisive here, artfully grappling with lust and longing, hope and heartbreak, regret and redemption, and the Nashville five-piece's performances are nothing short of exhilarating, blurring the lines between Music Row and Laurel Canyon with lush harmonies and bold, cinematic arrangements.
Quick View
The Family Business compiles the Jonas Brothers' hit singles together in one collection alongside two tracks from DNCE and four tracks from Nick Jonas' solo albums. The release serves as a companion piece to their current live show dates (entitled "The Tour") and their most recent studio release The Album which reached the top 3 in the USA and the UK upon release in May 2023. 2023 has been a busy year for the trio that has also included an appearance on Saturday Night Live, a sold-out residency on Broadway, tour dates at Yankee Stadium, Wrigley Field and Dodger Stadium, and a collaboration with TOMORROW X TOGETHER. In July, the recent Streamy Award winners announced an extension for "The Tour" with added dates in North America into December 2023, as well as shows in Australia, New Zealand and across Europe in 2024.
Quick View
A first time to vinyl reissue treatment of HAIM's chart-topping debut album Days Are Gone, in celebration of the 10th anniversary. Featuring the six singles, 'Forever', 'Don't Save Me', 'Falling', 'The Wire', 'If I Could Change Your Mind' & 'My Song 5', the record hasn't been reissued since its release in 2013. Housed in an entirely new package, the album features a track list compiled by the band of their favorite demos and remixes on transparent green vinyl. Also features an exclusive fold out poster.
Quick View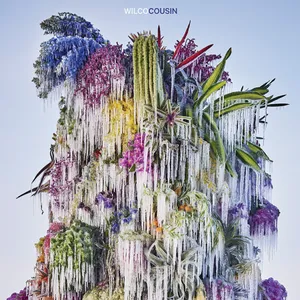 Wilco's thirteenth studio album, Cousin, was recorded in the band's legendary Chicago studio – The Loft – over a period of two years. The ten new tracks are written by band leader Jeff Tweedy and feature musical performances by the longtime lineup of Nels Cline, Mikael Jorgensen, Glenn Kotche, John Stirratt, Pat Sansone and, of course, Tweedy on lead vocals.

After a short detour back into their country-influenced roots via last year's Cruel Country double album, Cousin sees Wilco back in their more familiar progressive and experimental rock territory. Tweedy's singular songwriting voice is in full evidence, with lyrics weaving across a variety of topics – from the iconoclastic to the introspective.

Adding a unique and new element to the recording process was the attachment of Welsh singer/songwriter Cate Le Bon as producer – the first time an outsider has been actively involved in a Wilco recording session for more than ten years, since Yankee Hotel Foxtrot. Le Bon brought her unique musical perspective to the band's trademark sound and provided them with an inspiring new challenge to push their musical boundaries.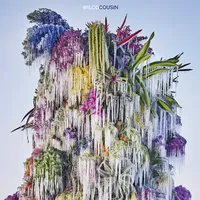 Quick View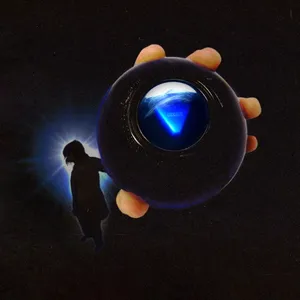 Djo – the critically acclaimed brainchild of multi-talented musician/actor Joe Keery – makes its long awaited return with the game-changing new album, DECIDE. A spellbinding collage of snaky pop hooks, neon melodies, and deeply personal singer-songwriter lyricism, the album melds high-tech songcraft with quick wit, irrepressible spirit, and an impressive breadth of vision that showcases glowing synths and big beats over the trippy guitars that defined 2019's acclaimed debut, TWENTY TWENTY. Blissed-out bops like "Change" see Keery delving deep into a broad spectrum of eclectic influences, deconstructing hyperpop, euphoric psychedelia, spiky new wave, and symphonic 70's rock into something utterly unique via dauntless melodies and technical innovation.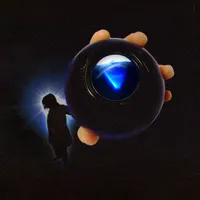 Quick View
Gearing up for another pivotal creative chapter, GRAMMY® Award-winning UK singer, songwriter, multi-instrumentalist and producer James Blake has released "Big Hammer," the debut single from his forthcoming, sixth studio album Playing Robots Into Heaven which will be released on September 8, 2023. Playing Robots Into Heaven follows the critically acclaimed Friends That Break Your Heart and will see James return to the electronic roots of his Hessle, Hemlock and R&S records days. It will also nod to his latest creation, the CMYK event series with Ronda INTL which kicked off in Los Angeles last March and will be venturing to London on July 6th.
Quick View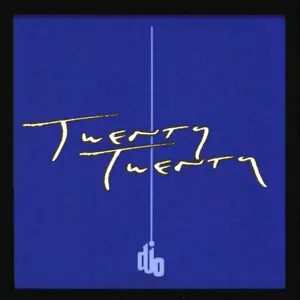 Twenty Twenty: Joe Keery, who you may also recognize from the show "Stranger Things," began playing music in his teens after co-opting his sister's guitar, but it was during his college years at DePaul University in Chicago that he formed his first band and began to seriously pursue music. That band was Post Animal, the heavy psych rock outfit that went on to release a self-titled EP and two subsequent albums via Polyvinyl. They also toured with artists like Twin Peaks, Wavves and Cage The Elephant and played a number of US festivals. In 2019, with no announcement or fanfare, Keery's solo-project Djo was unveiled not with a single, but a lush, self-reflective, layered 12 track full-length album titled Twenty Twenty. "Joe Keery built a carnival. The resonance of each riff or beat is not new, but redesigned and reshaped into the beauty it is today. The face of psych or alternative mirrored through his own design, and it reveals a person who shouldn't be underestimated," said Rodeo Mag. Despite the album being released under the radar and without a label, fans found their way to it, and Twenty Twenty has now seen more than 200 million streams to date.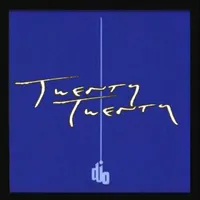 Quick View
Steve Miller Band's eighth studio album, The Joker, was a huge turning point for the band. Released in 1973, the platinum-certified record features the #1 title track which became a worldwide hit. To celebrate its 50th anniversary, this limited-edition gold vinyl pressing is available exclusively through indie retail stores.

Also Available 2CD, Super Deluxe Edition 3LP + 7in, Indie Exclusive Limited Edition Gold LP
Jason Isbell - Southeastern 10 Year Anniversary Edition - Southeastern Records
Jason Isbell's songs are filled with ghosts. They're haunted by spirits both welcome and unwelcome, by the personal and historical legacies that make us who we are. Nowhere Is this more evident than on his 2013 breakthrough album Southeastern. Isbell offers confessions. reflections. and promises that contront and make communion with those who have come before and remain wIth us still. Its twelve tracks represent an extended meditation on the concept articulated by another celebrated southern storyteller, author William Faulkner: "The past is never dead. It isn't even past." The remastered album is available as Indie Exclusive Transparent Clearwater Blue Vinyl, LP, Deluxe 3LP Box Set or Deluxe 3CD Box Set.



Green Day - Dookie: 30th Anniversary - Reprise
Green Day's third studio album Dookie was released in February 1994, and has since sold over 15 million copies worldwide, including 10 million in the US (RIAA Diamond certified). The album is an iconic punk-rock-pop masterpiece and one of the most influential and defining albums of the 1990's. It spawned five hit singles that are still hugely popular songs: "Longview", "Basket Case", "Welcome to Paradise", "When I Come Around", and "She". Limited Edition Super Deluxe Box Sets (vinyl and CD) are being released to celebrate the 30th Anniversary of this landmark album. In addition to the original album, the super deluxe box sets will include a wealth of rare and unreleased material. The legendary Woodstock '94 performance is included – previously released as a very limited Record Store Day vinyl release. The 6 LPs (or 4 CDs) also feature 17 unreleased demos, 6 studio outtakes (3 unreleased), and a 17-track unreleased club show from Barcelona in 1994.  The deluxe vinyl box features the six LPs pressed on 6 different varieties of brown vinyl, plus a 36-page 12" x 12" book. The box also includes many fun memorabilia items inspired by the "Dookie" artwork: Doggie Poop Bags, Air-Freshener, Poster, Color-in litho, Button Set, Magnet Sheet, Postcard, Bumper Sticker and Paper Plane.  The CD box includes 4 CDs (the same audio content as the vinyl box), 48-page book, Button Set, Air-Freshener, Magnet and two stickers.



Jonas Brothers - The Family Business - Republic Records
The Family Business compiles the Jonas Brothers' hit singles together in one collection alongside two tracks from DNCE and four tracks from Nick Jonas' solo albums. The release serves as a companion piece to their current live show dates (entitled "The Tour") and their most recent studio release The Album which reached the top 3 in the USA and the UK upon release in May 2023. 2023 has been a busy year for the trio that has also included an appearance on Saturday Night Live, a sold-out residency on Broadway, tour dates at Yankee Stadium, Wrigley Field and Dodger Stadium, and a collaboration with TOMORROW X TOGETHER. In July, the recent Streamy Award winners announced an extension for "The Tour" with added dates in North America into December 2023, as well as shows in Australia, New Zealand and across Europe in 2024.



Boy Named Banjo - Dusk - Mercury Nashville
Dusk, Boy Named Banjo's exhilarating new album, is indeed an electrifying dose of lightning in a bottle, one that explores the full sonic and emotional spectrum of the band's rich, eclectic sound, from late-night, feel-good, fall-in-love party anthems to stripped-down, introspective meditations on loneliness, loss, and letting go. The writing is keen and incisive here, artfully grappling with lust and longing, hope and heartbreak, regret and redemption, and the Nashville five-piece's performances are nothing short of exhilarating, blurring the lines between Music Row and Laurel Canyon with lush harmonies and bold, cinematic arrangements.

  

Steven Wilson - The Harmony Codex - Spinefarm
Steven Wilson is an English musician and record producer. Currently a solo artist, he became known as the founder, lead guitarist, singer and songwriter of the band Porcupine Tree. He has also worked with artists such acts as Opeth, King Crimson, Pendulum, XTC, Tears for Fears and Roxy Music. His honors include four Grammy nominations: twice with Porcupine Tree, once with his collaborative band Storm Corrosion and once as a solo artist. The Harmony Codex is his most ambitious album to date.



NCT 127 - The 5th Album 'Fact Check' - SM Entertainment Co., Ltd.



Lil Peep - Hellboy - Death Note Music, LLC



Meat Puppets Megaforce Reissues - Megaforce



Run The Jewels - Run The Jewels: 10th Anniversary - Seeker Music Group



Darius Rucker - Carolyn's Boy - Capitol Nashville

  

Reba McEntire - Not That Fancy - Rockin' R Records, LLC



Read More

James Blake - Playing Robots Into Heaven - Republic Records
GRAMMY® Award-winning UK singer, songwriter, multi-instrumentalist and producer James Blake releases his sixth studio album Playing Robots Into Heaven. Playing Robots Into Heaven follows the critically acclaimed Friends That Break Your Heart and sees James return to the electronic roots of his Hessle, Hemlock and R&S records days.

  

Chappell Roan - The Rise And Fall Of A Midwest Princess - Island
Bold pop hooks, sex positivity, honest songwriting and a heavy dose of glitter make up the world of Chappell Roan, the next multi-faceted force in pop music. A technicolor celebration of self-discovery and transformation, The Rise And Fall Of A Midwest Princess tracks Chappell's cinematic journey of falling in queer love for the first time, while embracing all the messy and imperfect moments in-between. Penned by Amstutz alongside Dan Nigro (Olivia Rodrigo).



Bleach Lab - Lost In A Rush Of Emptiness - Nettwerk Records
Bleach Lab proudly call themselves perfectionists. The South London formed in 2017 as a duo of bassist Josh Longman and guitarist Frank Wates, they then recruited vocalist Jenna Kyle before reaching their final form at the start of 2021 with the recruitment of drummer Kieran Weston. After releasing three EPs, they are now gearing up for their debut album Lost In A Rush Of Emptiness, where the band felt free to experiment, always keeping true to their alternative nature. The songs on it are packed with widescreen, dreamy soundscapes that pushed their aesthetics forwards and continued the experimentation that exists at the heart of the project.

  

Carrie Underwood - Denim & Rhinestones [Deluxe Edition] - Capitol Nashville
This new Deluxe Edition features the original 12 tracks including the hit singles "Ghost Story" and "Hate My Heart," plus 6 additional songs including "Take Me Out" and her latest single "Out Of That Truck." Carrie is a true multiformat, multimedia superstar, spanning achievements in music, TV, film, and as a New York Times bestselling author and successful entrepreneur. She has sold more than 85 million records worldwide and recorded 28 #1 singles (14 of which she co-wrote).

  

Jason Isbell - Southeastern 10 Year Anniversary Edition - Southeastern Records



Green Day - Dookie: 30th Anniversary - Reprise



Jonas Brothers - The Family Business - Nettwerk Records



Boy Named Banjo - Dusk - Mercury Nashville

  

Steven Wilson - The Harmony Codex - Spinefarm



Read More
---
---